Each year Council 20 offers 2 Andrew D. Washington (ADW) Scholarships of $2500.00 to high school students attending an HBCU and 5 James Ivey (Ivey) Scholarships of $1000.00 for any student attending any college.
Please join us in congratulating this year's winners of DC Council 20 scholarship awards:
ANDREW D. WASHINGTON SCHOLARSHIP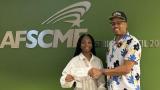 Jynéa Williams—a McKinley Tech graduate with high honors who ranks 13th in her class. She developed an interest in coding in Middle School and will major in Computer Science at North Carolina A&T this fall. As part of the JROTC program, she held the rank of Cadet Lieutenant Colonel, Battalion Commander, the highest rank in the JROTC program, where she led and mentored 150 cadets from grades 9-12. Jynea's parent sponsor is Hosea Williams of DCPL, Local 1808.
JAMES IVEY SCHOLARSHIP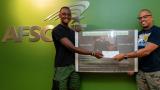 Tamir Hill-Marshall—is a graduate of Jackson-Reed High School (formerly Woodrow Wilson High) and will be starting his freshman year at the University of Massachusetts Lowell, majoring in Exercise Science. He was the team captain for his school's ultimate frisbee team which is ranked 13th in the nation. Tamir is also a volunteer with Bread of the City. His parent sponsor is Michelle Hill of OAG, a member of Local 2401.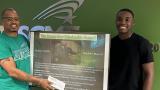 Ckori Jones— will be starting his sophomore year at Prince George's Community College. His major is Business Administration and last year started his own power-washing company, Ckori Jones Jr. Power-Washing. Ckori's parent sponsor is Chanell Jones from the Department of Justice's COPS office, a member of Local 3187.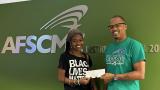 Laci Joseph—is a past recipient of this scholarship, a member of the National Honors Society, and is headed into her Junior year at Temple University this fall. This year, Ms. Joseph who is a film student, had the pleasure of working with Mr. Bill Lucy during the CBTU convention. She worked as a production volunteer and was one of the team members who help with the Zoom set-up that allowed him to attend the conference virtually. She also volunteered for John Fetterman's senate campaign and noted that because of this scholarship, she is growing in her knowledge of unions and union membership and plans to become more civically involved. Ms. Joseph's parent sponsor is Maria Jones of DC Public Library, a member of Local 1808.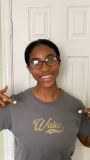 Lillie Thornton—is a past recipient of this scholarship, a Psychology major on the pre-med track with double minors in French and Chemistry is headed into her Junior year at Wake Forest University in the fall. Ms. Thornton maintains her place on the Dean's list and was admitted to Wake Forest University's 2023 French Language Study Aboard program. As an aspiring oncologist, Ms. Thornton held the position of Wake Forest University's Take the Fight Cancer Strategist. Her parent sponsor is Sharon Thornton of DCRA, a member of Local 2743.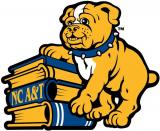 Imani Williams—will be continuing her studies as an Information Technology student at North Carolina A&T this fall. Ms. Williams is one of the female leaders for the Center for Excellence in Entrepreneurship and Innovation (CEEI) and founded her own LLC-Moxie Plans, an event planning company. She was also on the NCAT Dean's list for fall 2022. Her parent sponsor is Hosea Williams of DCPL, Local 1808.